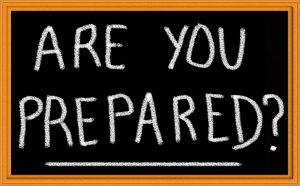 The Government announcement on Mon 25th  May allowed community sport to resume with groups of 10 or less. From Fri 28th May at 12.00 noon that increases to groups of up to 100 people. This means clubs can resume full training's but with guidelines and protocols that clubs must adhere to. This puts us in the "prepare to play phase" until Fri 19th June.  While still in the prepare to play phase, clubs can start pre-season games from Sat 13th  June.  Stage 3 or the "play phase" commences on Sat 20th June.
The WCJRB is yet to decide as a board when our Junior rugby will officially start.  Before anyone can train or play, all clubs must have a health and safety plan approved by the WRU. In most cases this will have been done by the senior committee of your club. One club, one plan. Please check if you are not sure. The responsibility lies with us as junior administrators to ensure guidelines and protocols are followed by our junior members.
Below are the documents that the senior clubs received. If you haven't already seen them, please read and understand your responsibilities. You do not need to sign and return. We all need to fully understand what is required to return to play safely.
The board will meet Sun 7th June to determine dates. The WCJRB will expect to have confirmation soon around how and when Small Blacks will be done. It is still a requiremnt for all coaches and managers to be compliant for 2020.
NZ Rugby Level 2 Return to Changing Rooms Guide 25 May 2020
NZ Rugby Level 2 Return to Clubroom Guide 25 May 2020
NZ Rugby Level 2 Return to Training Guide 25 May 2020
NZ Rugby Return to Rugby Requirements 25 May 2020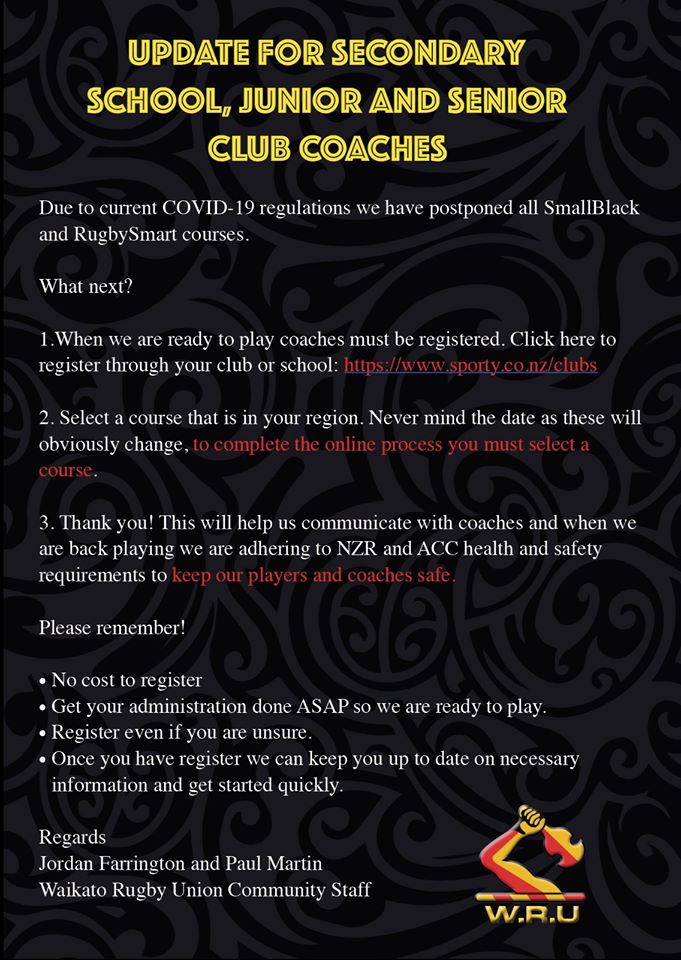 (Please ensure you have registered with your club as a coach or manager BEFORE filling in the Online Coaching Registration)
Small Blacks Junior Coaching (U13s) Registration
NEW AND EASY: This year Small Blacks will consist of 2 parts: 
Register as a coach online through your club's Sporty site and choose your practical Small Black course date
Small Blacks Practical Session, you will be signed off on attendance of course.
IMPORTANT: YOU MUST COMPLETE ALL SECTIONS OF THE FORM AS ACCURATELY AS POSSIBLE. By completing this form, you are covered under the New Zealand Rugby Player Accident Insurance Scheme. The data gathered from this form allows your club, school, Provincial Union, Super Rugby Club and New Zealand Rugby to better manage the game.
All coaches and assistant coaches are required to attend a Small Blacks Coaching Workshop each season. Small Blacks is based on a number of key principles to help you improve player performance and keep them injury free. The interactive workshops will provide you with practical coaching tips and strategies. Please nominate below which course you intend to attend. You can update your selection at a later date if your preference changes.
To find your club go to: www.sporty.co.nz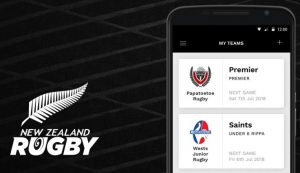 * The MyRugby App is your official New Zealand Rugby Community App.
Follow the local teams you care about to find out about upcoming fixture information and previous score. And if you're a team manager spend less time filling out and sending in paper teamsheets so you can spend more time on winning the game! * (PLEASE NOTE: Info will become available once draws and teams are established and uploaded). 
As MyRugby has been developed by New Zealand Rugby all player information and fixture information comes directly from, and is recorded to, the official National Rugby Database.
* How much does the MyRugby App cost? The MyRugby App is 100% FREE to download and use.
* Where can I get the MyRugby App? The App is available for both Apple and Android devices, use the appropriate links below for your device, or search directly for MyRugby wherever you normally get app for your phone.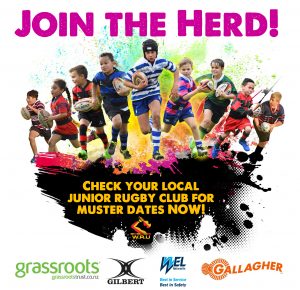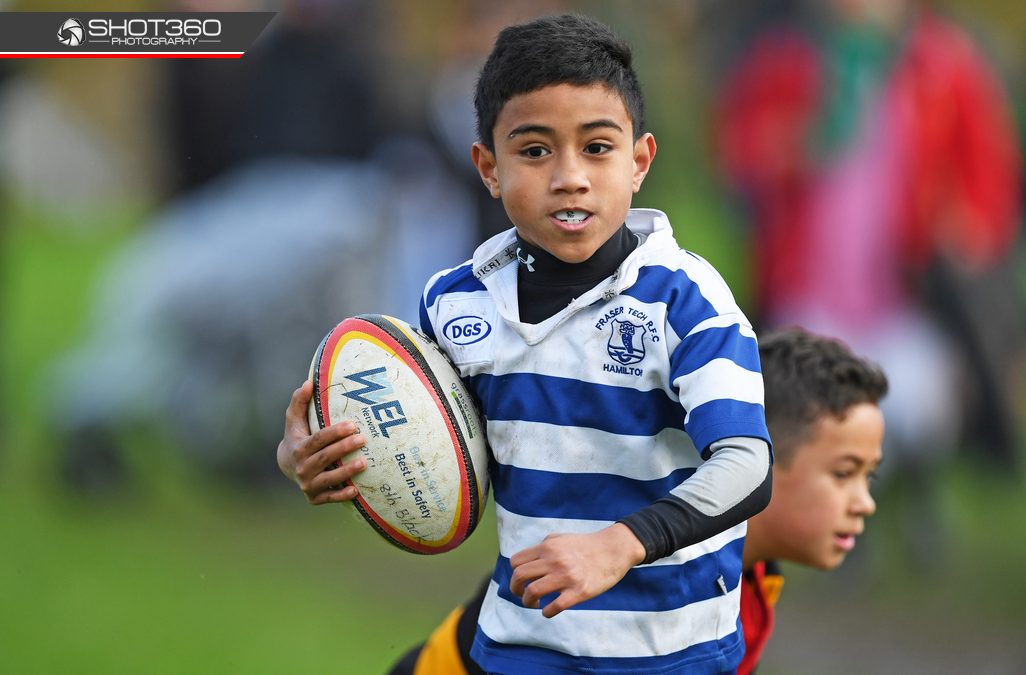 Overall Placings for the Alex Henry Memorial Shield  Link to PDF click here... 2018 10 A Side Results 1st - Fraser Tech 2nd - Taupiri 3rd - Suburbs For more photos click...
read more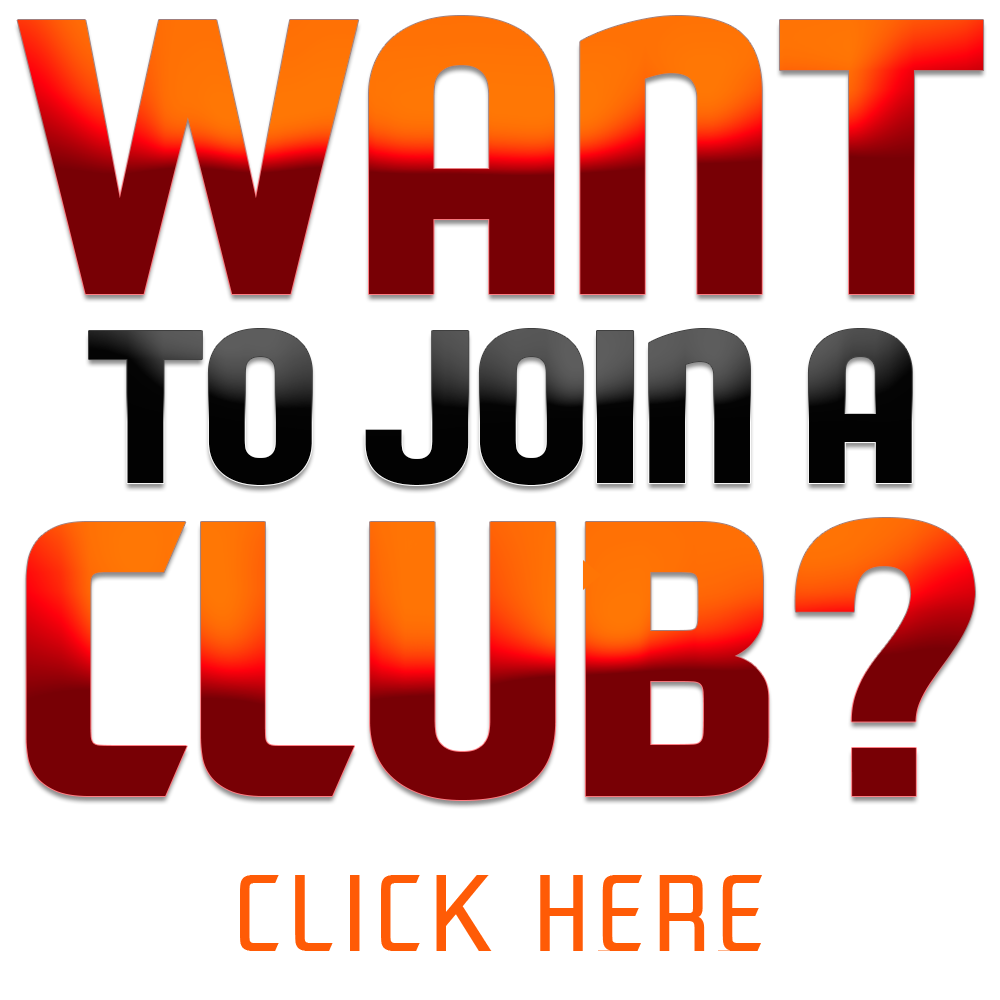 IMPORTANT DATES 2020
29th May from 12pm- commuminity gatherings of up 100 people allowed. Rugby "Prepare to Play" Phase 2
30th-1st May: Queens Birthday weekend.
7th June: WCJRB Committee Meeting- Melville Clubrooms – 5:30pm
13th June: Pre-season games may commence
19th June:  Last day of "Prepare to Play" Phase 2
20th June: First Day of "Play" Phase 3
11th July: TBC No rugby due to school holidays.
18th July: TBC No rugby due to school holidays.